Audio conferencing
kMO brings you the opportunity to install an audio conference system based on a fixed central source (mic and speakers), or a roaming source using mobile mics.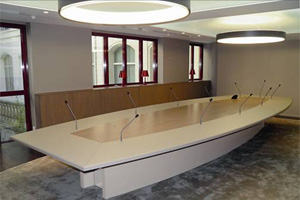 Of course, our video conference solutions can be used without images in audio mode only. You may also combine audio conference facilities with content shared online in real time: webinars.
We use leading audio conference brands in our solutions.